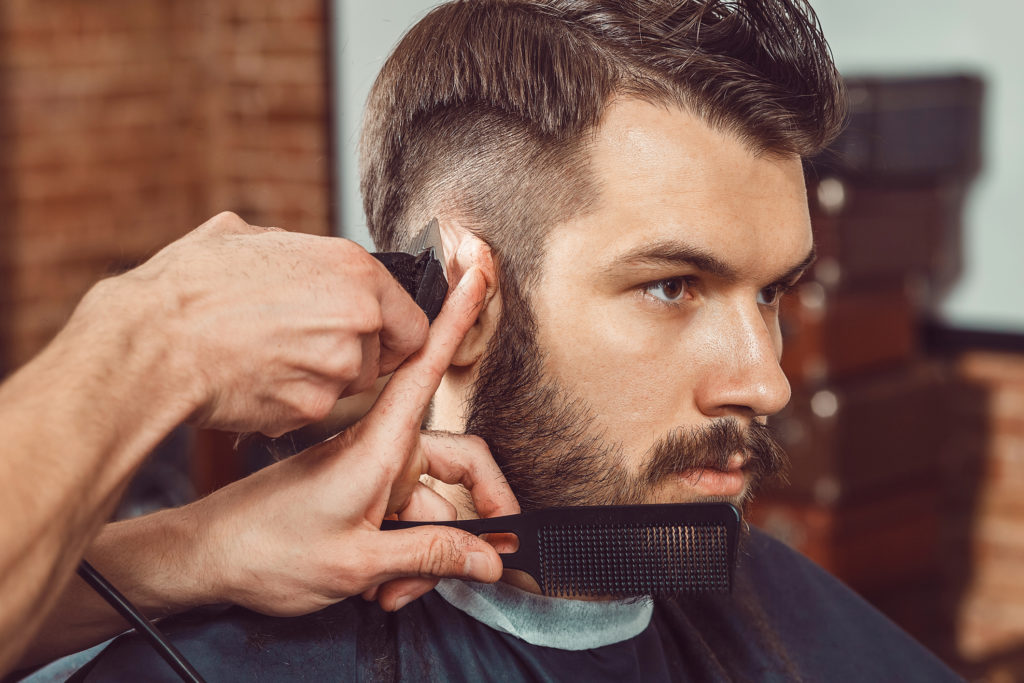 Style Feature: The Fade
The Fade is iconic. This hip and trendy haircut offers timeless style in a clean yet versatile cut that is suitable for a variety of casual or professional settings.  The Fade is available in several different versions including the Mid, High and Skin Bald varieties, or it can be combined with a Comb-Over, Mohawk or High Top.  The Fade offers a perfect modern take on a classic style.  Here are a few of our most requested versions:
Mid Fade
The Mid Taper Fade features a gradual fade from the neck upwards to more robust hair on the top of the head. Cropped close at the base of the neck with its gradually increasing length punctuated by an intentional part, this cut delivers a manicured and striking sense of style.
High Fade
Similar to the Mid Fade, the High Fade features a longer fade from the base of the neck upwards towards the crown of the head. "High and tight" is a phrase that often refers to the look of closely shorn hair on the sides of the head with hair styled up on top.
Skin Bald
A cutting edge look, a Skin Bald fade can incorporate dazzling designs cut into the sides of the hair for fresh, stylish vibes. From lines to patterns, taking the hair down to the skin requires talent and an eye for detail.
Fade with Mohawk
A gentle fade with a light Mohawk defines this rocker style.
With all of the above styles, we strongly recommend the use of Clean Enhanced Organics™ (CEO) products to organically cleanse, condition, style and finish your hair style.  We especially encourage you to try CEO's new star product, Moose Juice Aromatic Finish, to top off your coiff!
At Mens Spa Salon, we are not your grandfather's barbershop.  We specialize in the grooming needs of modern men, cutting-edge hairstyles and our guests' comfort. We gather inspiration from street style, high fashion, rock and roll and more.  See a look you dig?   Let us know … we can help!